ONE NIGHT ONLY
THE RABBITHOLE SILENT AUCTION: 

A RECOVERY BENEFIT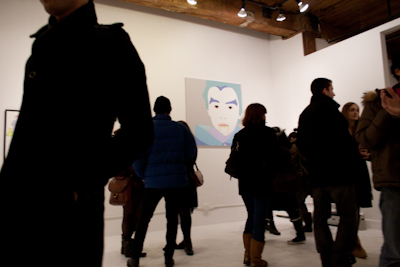 Saturday MARCH 9th    7:00 - 11:00 pm
Armory Week's Brooklyn Night is coming up and we joined forces with United Photo Industries to present the Rabbithole Silent Auction, a one-night-only affair.  Join us for a very special event featuring auctioned works from over 25 artists of Rabbithole past and present, including regular contributors Pete Watts, Jason Gandy and Phil Stearns, as well as several new names like Dan Zeller, Beth Dary and Max Gleason.  
As Rabbithole and other Dumbo galleries and businesses continue to put things back together after losses sustained by Hurricane Sandy, we're organizing a benefit to raise money for recovery and reconstruction costs.  We've partnered with Paul H-O of Gallery Beat Media, who is MCing the night, as well as Brooklyn Brewery, Carlos Vidal Catering, and local haunts Superfine and Peas N Pickles to provide hors d'oeurves, drinks and entertainment.
Download full catalog of works
With live performances by
---
For a $10 donation, you get:
- Exclusive entry to the show
- 2 complimentary drink tickets
For a $25 donation, you get:
- Exclusive entry to show
- 3 complimentary drink tickets
- A raffle ticket to win free BKC classes, a dinner at Superfine, massage therapy sessions, art classes for kids and more
Click here to get tickets.  

All donations are tax-deductible.  
For more info, see our
Fractured Atlas page
.
---
Rabbithole is a DIY creative community and source for arts programming, education, and production in DUMBO.
Founded in 2005 by Shawn Lyons, it's provided a platform for hundreds of artists, writers, musicians and performers through Rabbithole Projects, The Rabbithole Gallery and Performance Space, Rabbit Tales, and Movie Nights.

Besides Shawn's moving company and public venues, Rabbithole is home to a creative education program for adults, Brooklyn Central,  an art school for all kids of all ages, Creatively Wild Art Studio,  a massage therapy studio, NYC Massage and Healing, and six artist's studios.

Already operating on the edge, with no Federal funding or corporate backing, Rabbithole and its benefactor Rabbit Movers both suffered heavy losses and damage from flooding due to Hurricane Sandy.   Please help us keep our vibrant and independent arts community alive.
We love what we do, we want to stay, and we want to continue to serve DUMBO, NYC, and emerging culture through our programming, education, and artistic production.